South St. Louis Property Management
Let Us Manage Your Rental Property
SOTO Property Solutions is a full service property management & real estate company specializing in the forward planning and management of investment properties. SOTO Property Solutions serves owners and tenants from South St. Louis to Sikeston and everywhere in between. At SOTO Property Solutions, we are dedicated to the clients we serve and can assist them achieve their goals with real estate, whatever those goals may be.
We manage all aspects of renting a property and maintaining it, as well, including the following provided services:
Property Marketing
Show Vacant Properties
Intense Tenant Screening

Credit check
Criminal background check
Rental history (previous landlords are not shy)
Verify employment and require rent to be not more that 40% of income

Property Inspections

Move-in inspections
Move-out inspections

Leasing
Ensure utilities have been put in tenants name
Rent Collection
Handling maintenance calls
Pay bills associated with property including taxes & insurance if the owners want
Calculating security deposit refunds
Coordinating vendors to make property ready to re-rent
Financial Reporting
Knowledgeable and up-to-date on Landlord Tenant Laws
Evictions, if necessary
As important as all these points are, SOTO Property Solutions believes that our role should be more than to simply process transactions. We believe that our role is to be a trusted partner in your investment experience. We take time with each property owner to understand the goals and objectives of your real estate investment so we can better assist you accordingly. We are not financial advisors and do not offer investment advice. What we do offer are the tools and information you need to make well informed decisions about your investments. We want you to succeed. Our success depends on your success.
SOTO Property Solutions works with you to make sure that you the investor are getting the best return on your investment.
Our property owners enjoy these online capabilities
View and print monthly statements
Income directly deposited into your bank account.
We are a Missouri licensed real estate broker. If you're looking for your first investment property, or want to add to your holdings, we can assist you with the purchase and sale of your investment properties.
We are not in the business of selling you "get rich in real estate" training packages.
SOTO Property Solutions will enter into a Management Contract only after an inspection of the properties has been made and the properties have been found to be in a rentable condition.
South St. Louis Area Information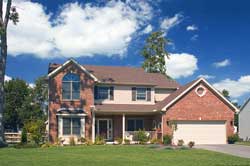 Areas We Serve
Cape Girardeau Area Including:

St. Louis Area Including: