Investors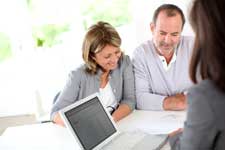 Many investors have considered real estate as part of their portfolio but don't want to deal with the issues of a being a landlord.  SOTO Property Solutions acts as a liaison between the property owner and the tenant so owners do not have to talk with tenants.  We take care of as much or as little as you, the investor, wants.  Your involvement can be as much as performing your own maintenance or as little as just receiving the proceeds each month. Going to be an absentee investor, we can help you with all aspects of managing your property.  By utilizing a property manager, such as SOTO Property Solutions, investors can diversify their real estate portfolio with property anywhere in the state, country, or the world.
Rental property ownership, like any investment, should yield you the highest return on investment for your dollar.  And like other investments, the amount of time you personally invest should also give you the best return on your dollar.  All investments require a large amount of attention whether you personally perform the work yourself, or you hire a professional.  If you own mutual funds, you do not expect to take the time to track each individual stock in each fund; the fund manager takes care of that.  If you invest in individual stocks, you trust the CEO to handle the day to day operation of the company.  Rental property is no different.
SOTO Property Solutions has the resources and experience to best deal with the day to day issues related to rental property.  We have experience marketing properties and marketing the business, so tenants have a single source for a number of available properties.  
Rental property, like any business, is labor intensive and you need to ask yourself how much is your time worth? You could try to calculate what your time is worth in dollars and cents, but what about other aspects of your life? Can you really put a value on time missed with family, friends, health, and leisure?
Like mutual funds or stock, you certainly need to do your research when it comes to rentals and that due diligence is a great investment of time.  After that, let SOTO Property Solutions take care of your property/ies while you use your valuable time to find other sound investments.